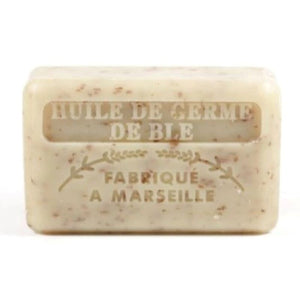 Delicious handmade exfoliating Savon de Marseille natural naked French soap.
Savon de Marseille is a famous soap from the Marseille region of France. We sell many varieties as they are a customer favourite with their bright colours and vibrant smell.
Made in Marseille, France
100% vegetal
Enriched with Organic Shea Butter
Paraben-free
Silicon-free
Cruelty-Free 
Suitable for Vegans
Weight 125g.