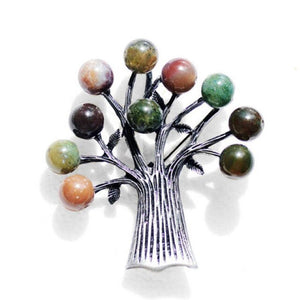 Liven up an outfit, a hat, or a bag with a brooch, or two, or even three! 
This stunning item features natural stone beads which will differ from brooch to brooch retaining a mainly, favourable green tone.
Wherever or however you chose to wear yours, a brooch will add visual interest and a unique touch!
Dimensions.

W5.2cm x H5.2cm